Lessons in Small Business Planning
Lessons in small business planning
AGL / Thursday, November 9, 2017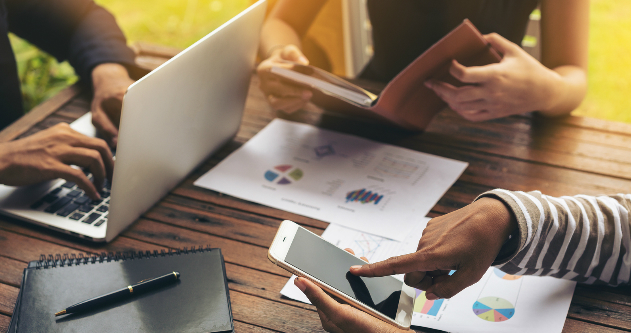 They say the best-laid plan can often go awry – but you definitely can't go anywhere in small business without one. And no matter how well things are travelling, you still need to reassess your plan and give it a little love occasionally. That's a lesson Melbourne architect Gary Windiate, who founded Windiate Architects nearly 10 years ago, learned five years into his bold small business venture. "Business planning is really an essential tool," he says. "The first five years I set my goals in my business plan to have a couple of staff, and for myself to be working part time a couple of days a week so I could pick up the kids from school and I achieved that." But after year five he says the foot came off the planning accelerator a little and, while the business is still running along smoothly, he learned that planning needs to happen much more regularly if he wants to grow the business. "The next five years kind of plateaued a bit and so over the last six months I have had this 'where do I want to go' internal discussion," he says. "So now I need to put things into place to make the company better."
Tailor your plan to your business
Windiate says the kinds of goals he sets for his business differ from others so it's important to have a plan that suits you. Sure, there are obvious financial considerations, but in his line of work there are other factors. "How you run an architectural business is slightly different to how you would run a regular business because they are not driven by KPIs," he says. "The staff are driven more by emotional satisfaction and work-life balance rather than deliverables and tasks within timeframes, as architectural timeframes move and stretch." Winidate says because staff salaries are not performance or sales-based, as a manager he needs to work out a way to keep everyone motivated to drive the business forward. "I am definitely focused as much on the emotional and satisfaction side of my business as the financials when I am planning and reviewing my plans," he says.
Calling in the experts
Like most small business owners, Windiate wears a lot of hats – but he has recognised that some tasks just need to be outsourced. So he has retained a respected business coach who once ran his own architectural firm to provide business advice. "I am in the process of working out where the next five years are going for my business," he says. "But I need someone to help me structure my thoughts and have clarity to be able to move the business forward for the next five to 10 years. "I am an architect, I didn't go to business school and I don't have an accounting degree. So it's a case of I understand my shortcomings and what I am good at." Review the direction of your business with Pilot Light's free downloadable business review plan.
Playing a long game
One of the main things Windiate has learned from employing external advisers is the importance of succession planning, something that was not front of mind when he began his firm 10 years ago. "I didn't think I needed a succession plan because I would wind the business down and gracefully retire, but I have been advised that I am better off having a succession plan where I am grooming my staff to take over and then I gracefully step out," he says. This means Windiate will now focus on his staff and his hiring practices over the next 10 years, keeping in mind that he could well pass the business to one of them. "I'm 45 now and will probably retire when I am 65 so I may very well have different staff then, but you need that plan in place regardless," he says. "So when I look for new staff I will look for people who will grow into the company and eventually take it over – which I had never thought of before."
Original article found here at SmartCompany.com.au