Motor Vehicle and Accident Scene Investigations
Motor Vehicle and Accident Scene Investigations: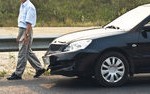 The obtaining of useful evidence in respect to those and any other insurance related matter is an area of expertise of this entity, having vast experience at dealing with insurers and assisting them to verify probity and to apportion fault where applicable.
Fraud occurs when a person seeks to obtain a benefit under an insurance policy by deception. It may involve deliberately damaging insured property and then making a claim, the deliberate insertion of false information in a claim form, and/or knowingly making false statements to the insurer to mislead the insurer. If fraud is established by the insurer then it can reject your insurance claim and void your policy.
Both parties to an insurance contract have the obligation to act with utmost good faith towards each other. Where the insurer does not have sufficient evidence to prove fraud but they believe that you have provided inconsistent information they may try and reject your claim on the basis of a breach of the duty of utmost good faith. (Financial Rights Legal Centre – http://financialrights.org.au/wp-content/uploads/2014/02/FRLC-Factsheet-Fraud-Investigation.pdf)
Absolute Facts can conduct an accident investigation:
To reduce liability in an accident. If you don't know what really happened in an accident, you may be liable for damages and injuries. A good accident investigator can prove that you were not at fault, save you long court hassles and save you thousands of dollars.
To get answers. Sometimes, just knowing what really happened brings a sense of closure. An accident reconstruction can tell you what really happened in a specific situation.
To get evidence that can stand up in court. If you're trying to collect claims for an accident or need to prove that you did not cause an accident through negligence or other fault, only a qualified accident investigator can help you get the evidence you need to solidify your court case.
Handy Links for More Information:
VIC Roads
https://www.vicroads.vic.gov.au/
Royal Automobile Club of Victoria
https://www.racv.com.au/
The Transport Accident Commission of Victoria
http://www.tac.vic.gov.au/
DriveSmart Victoria
https://drivesmart.vic.gov.au/